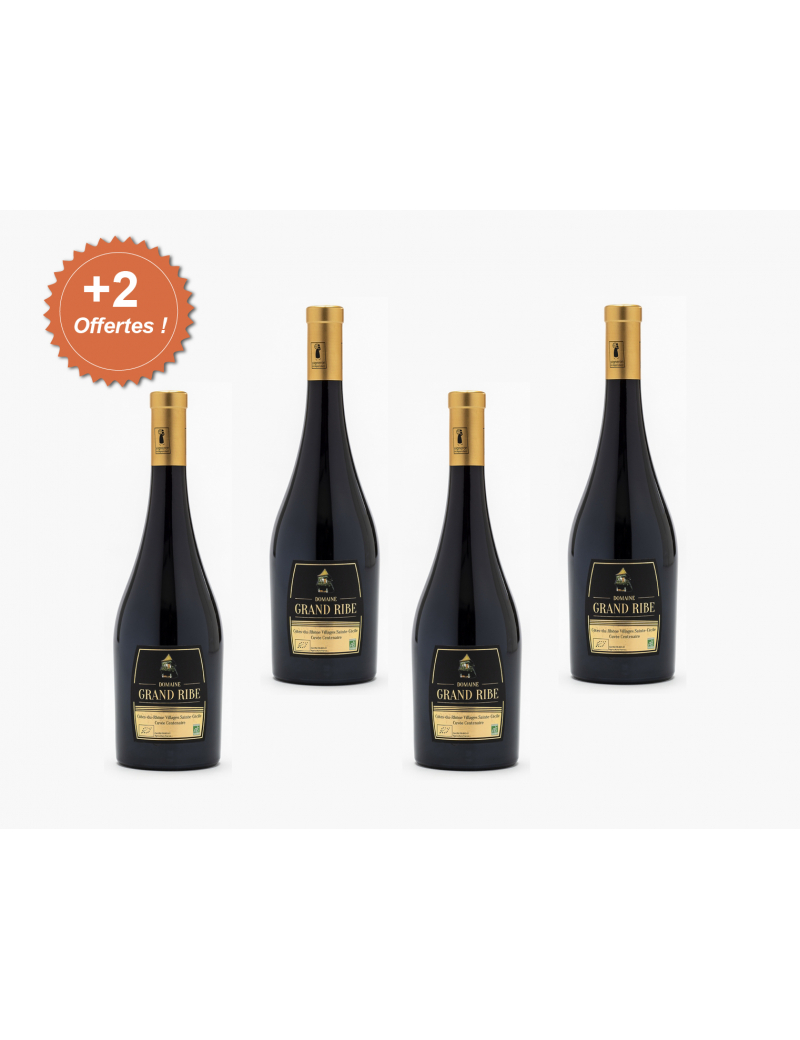  
Batch of Four Bottles - Cuvée Red Century 2016 +2 Offered
Appellation : Côtes-du-Rhône Villages Sainte-Cécile
Wine Color : Rouge
VAT included
Medals & favorites:
Varietals :
Grenache and Syrah
Medals & favorites :
Concours Macon Or
Concours Orange Or
Conditions applicables de la promotion :
For every 4 bottles purchased of the centenary red cuvée, 2 bottles are offered.  The unit price of the bottle is 20 euros including all taxes. That is to say 6 bottles for 80 euros including all taxes instead of 120 euros. Excluding postage and packing
Date de validité de la promotion :
Until February 15, 2020 inclusive
Disponibilité de la promotion :
According to available stock
Tasting notes :
Pretty intense and clear purple colour with brilliant reflections. The nose is rich and powerful with beautiful notes of ripe red fruits, cherries, mocha mixed with notes of vanilla. The palate is powerful, full, the tannins are melted and coated. There is a beautiful sweetness that accompanies lingering notes of kirch and black fruits.